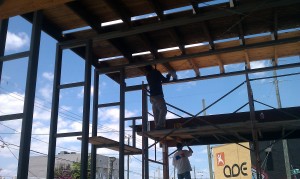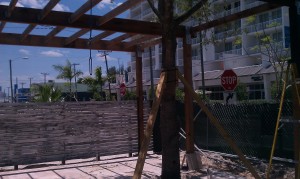 BLOOM a hot new contemporary bistro located in the Wynwood Arts district.

Entrepreneurs Jose Miguel Sarti and restaurateur Sebastian Stahl have joined forces to create a restaurant that celebrates their love of fine dining, music, art and fashion expected to open its doors in February 2012.  

Inspired by the street foods of Latin America and Asia, Bloom's eclectic menu spins international organic flavors into beautifully balanced dishes. The restaurant will have a team of selected chefs working together to feature their fresh ingredients as stars. 

Sarti and Stahl have teamed up with restaurant consultants Mel G Group, architect Mike Stroh and interior designer Roxana Matticoli to create a hip and casual environment amidst foliage and local artist creations, striking a balance between the traditional and the contemporary.

The outdoor terrace and bar, accentuates the stylish and sexy vibe of the emerging artistic neighborhood and creates an intellectual connection between food and culture. With a large oak tree and a natural ambiance the feel will be one of magnificent energy emanating from the decor, the kitchen, their staff and patrons.   

Bloom will provide customers with a unique dining experience that matches in style and cuisine South Florida's vibrant scene in a venue where people will experience the bloom of food, music and fashion in Miami.